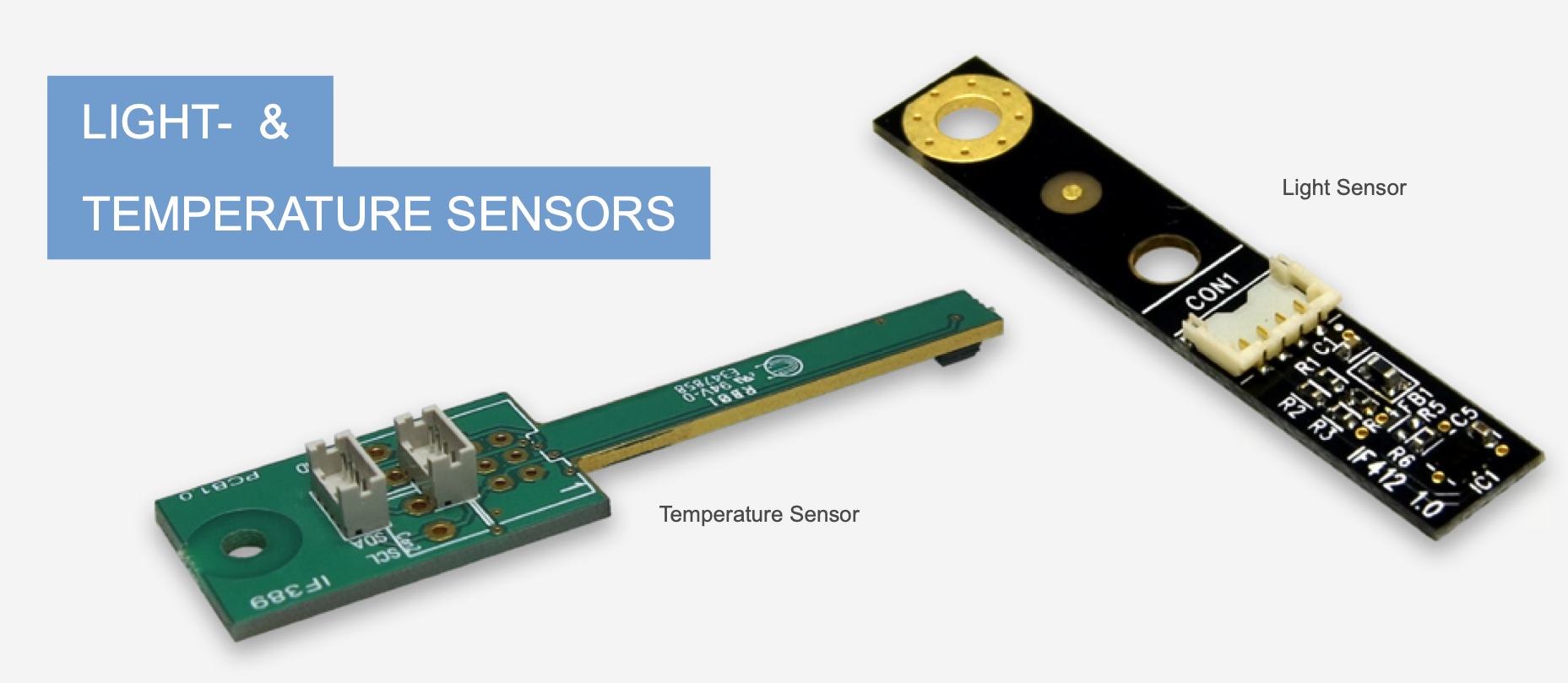 With our sensors, you can optimally monitor your TFT display solution, adjust it to the ambient conditions, and also save energy.
Products Per Page
Search
Sort By
Distec
1490
The temperature sensor IF 389 is equipped with a high-quality digital thermometer and reliably measures the temperature in monitors and other devices. The temperature data can be recalled via the I²C interface. The IF389 can
View Details
Distec
1490
The compact IF412 light sensor is optimized to detect the ambient light similar to the human eye. The brightness data is available via an I²C interface. Our Prisma and Artista TFT controllers can then automatically
View Details
Distec
1490
With the IF444 Frozen Screen Sensor, you can quickly detect malfunctions of your screens without on-site inspection and fix them promptly: For reliable playback of your content. The motion sensor checks some pixels of
View Details
Inquire About the Selected Products
---
We would love to hear from you. Get in touch today for a quote and more information. Simply fill out our contact form below and we will get straight back to you.
---
You haven't selected any product yet.
---
---
Sign up to our monthly newsletter to keep up to date with all the latest product news, industry updates and new developments.
---