---
---
What Happens To Your Electronics Without Optical Bonding
---
---
Have you heard of optical bonding before? Well, those touchscreens and displays you use and view every day are bright and long-lasting thanks to this process.  
At Apollo Display Technologies, we are optical bonding experts here to ensure your devices and screens are looking and operating at their best always. Our VacuBond® Vacuum Bonding process is the most advanced form of optical bonding in the industry, and you're sure to be amazed by the results. 
What is Optical Bonding, And Why Is It Necessary?
Optical bonding is a crucial process that involves applying a thin layer of resin to a glass screen or touchscreen, which is then attached to an LCD panel of a monitor. This process is done to secure the two pieces together to form a solid bond. With this secure bond, there will be no air pockets in between the layers.  
Without optical bonding, screens wouldn't be as effective, clear, bright, and durable. Electronics are not only incredibly valuable to anyone's day-to-day life or a business's daily operations, but they have become a necessary item to stay in touch with the world around you, making optical bonding a necessary and essential process.
Optical bonding is especially important for devices used by the military, medical, marine, and transportation industries where screens would likely endure heavy lighting, outdoor elements, and other harsh conditions.
Benefits of Optical Bonding
There are many benefits to the optical bonding process. When you use the Apollo Display Technologies VacuBond® Vacuum Bonding process, you're receiving the best and most advanced in optical bonding. Here are some of those important benefits of this process:
Better visuals

– One of the best benefits of this process is that internal refraction is eliminated, creating a better and brighter display.

Excellent durability

– Optical bonding helps devices be stronger and more durable. The cover glass and LCD cells are both better protected from shock from accidental drops.

No condensation

– Because the optical bonding process eliminates the air gap layer, condensation within the device's internal components is no longer a worry.

Protection from dust and dirt particles

– Similarly, with condensation, no tiny dust or dirt particles can enter the device and cause damage.

Improved sensitivity to touch

– Also, with eliminating the air gap between the layers, the touch screen's functionality is greatly improved. The touch detection becomes much more accurate, creating an overall better and eligible user experience. 

Lighter display weight

– This process allows the cover glass to be thinner, making for a lighter display that is easier to transport and handle.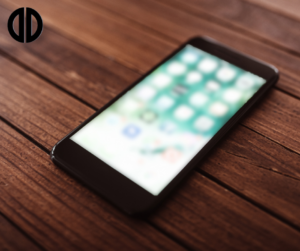 Contact Us Today to Learn More About Our Custom Digital Screen Solutions!
As the global leader in optical bonding, Apollo Display Technologies supports you in all project phases – from the construction of the metal housing and procurement of specific parts to in-house development of controller boards and touchscreen integration. In need of a product, part, or have a project in mind? Contact us today at (631) 580-4360 or click here for more information.
---
---
Sign up to our monthly newsletter to keep up to date with all the latest product news, industry updates and new developments.
---