---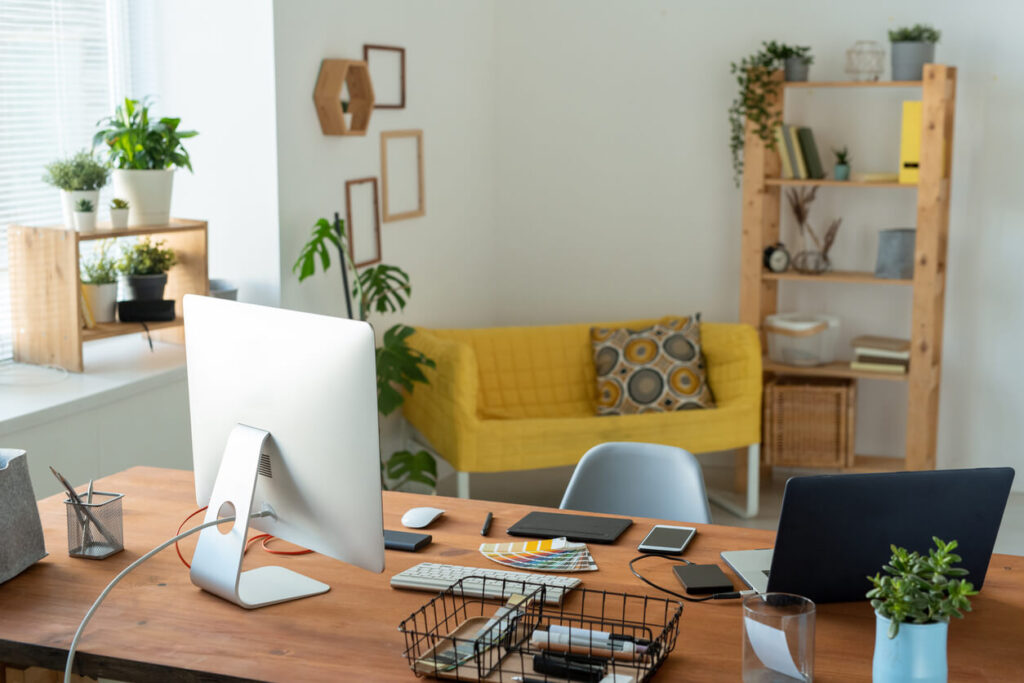 ---
Tips For Keeping Your Home Office Organized
---
---
Working from home has become a reality for many of us these past few years. Though many of us appreciate the privacy and comfort of a home office, there can be a slew of distractions and messes that may take your attention away from your work. Keeping your office space organized and neat is one of the best ways to keep your mind focused on your tasks and away from any messy distractions.
Here are some tips to help you maintain an organized workspace:
Organize Your Files
Keep those important documents, notes, and books handy and know exactly where they are with a helpful organization system. Utilize a drawer or desk-top filing organizer to separate your documents where they are easily accessible when you need them. Color coding and labeling can help you keep them organized, too.
Purge Paper
It's easy to let all kinds of papers pile up on your desk. Take some time to go through that stack of documents and do either of the following: Shred it, toss it, file it, or digitize it. If the papers are important, but you don't need the physical copy, save space by uploading it to your computer and saving it as a digital copy; it makes for easy sending as well.
Declutter
It's nice to make your desk space your own with any trinkets, photos, or mementos that are special to you. But, it can be easy to go overboard and clutter your desk with these items. Keep essentials on your desk where you can access them and keep anything extra to a minimum. This will also prevent you from getting distracted and feeling overwhelmed by the number of things around you while you work.
Conceal Cables
From laptop chargers to docking stations to extension cords and more, plenty of wires and cables are needed to ensure all your electronics and accessories are working properly and plugged into where they need to be. Getting a cable organizer or making your own is easy and great for keeping your space clutter-free.
Utilize Your Wall Space
Wall space time and time again is underutilized by those working at home. It can save you tons of space on your desk and help you stay more organized. Hang up a dry erase board to take notes and write reminders, or pin important documents to a corkboard. Maybe add a calendar so you can keep track of your schedule better than ever. Your wall is also a great place to keep photos, so they are away from your screens.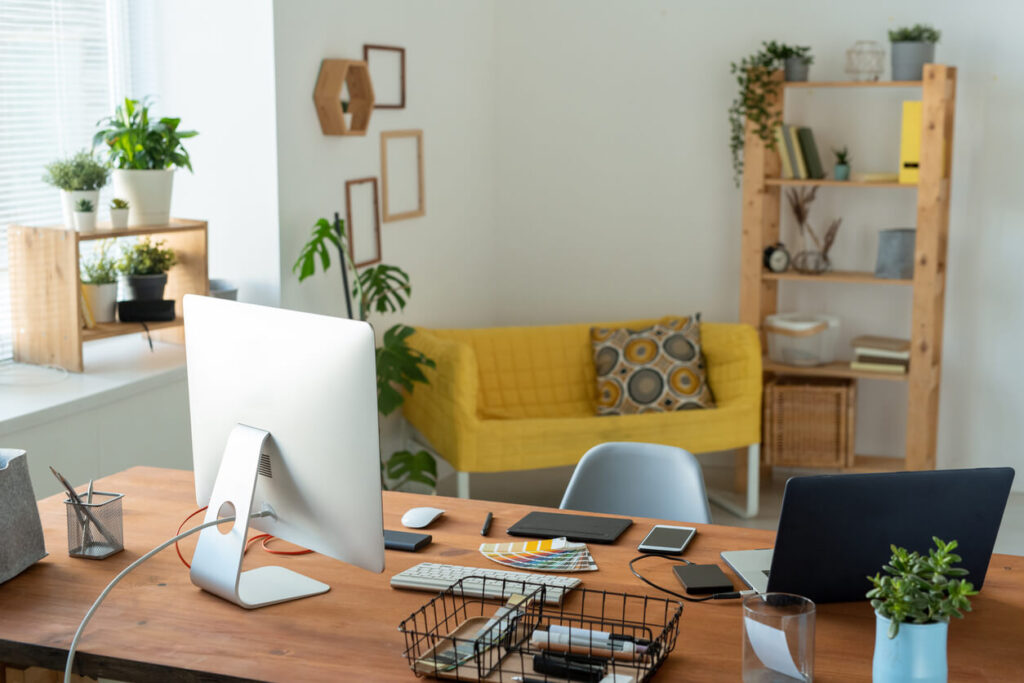 Contact Us Today to Learn More About Our Custom Digital Screen Solutions!
As the global leader in optical bonding, Apollo Display Technologies supports you in all project phases – from the construction of the metal housing and procurement of specific parts to the in-house development of controller boards and touchscreen integration. In need of a product, part, or have a project in mind? Contact us today at (631) 580-4360 or click here for more information.
---
---
Sign up to our monthly newsletter to keep up to date with all the latest product news, industry updates and new developments.
---