---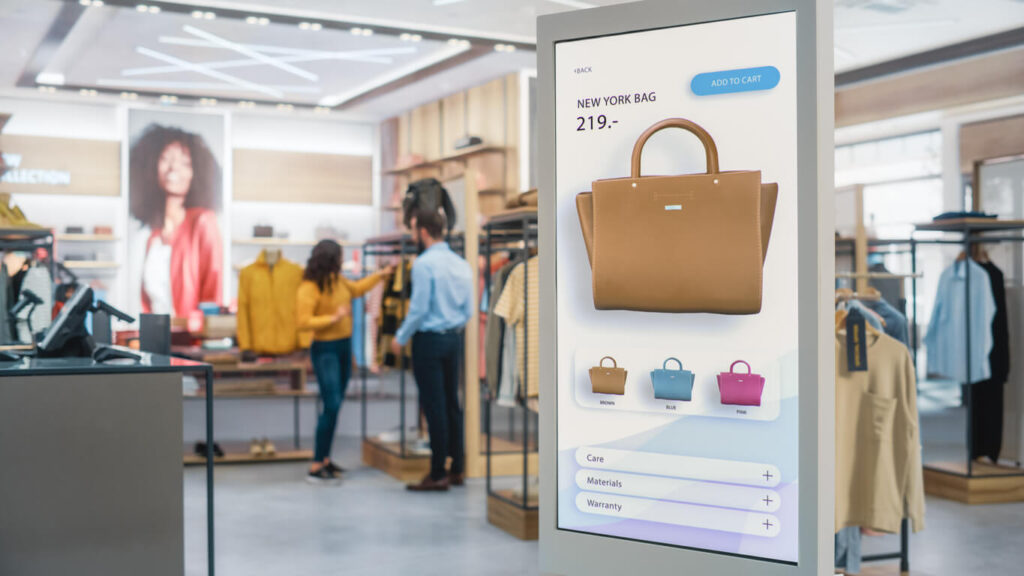 ---
Benefits of Digital Display Screens For Your Retail Store
---
---
It's true; the retail industry has dramatically changed in recent years. More and more customers resort to online shopping over shopping in-store, but going to the physical location has many benefits. To ensure your retail shop keeps up with modern times and creates a memorable experience for existing and new customers, invest in quality digital signage: The perfect way to collide the digital and tangible worlds.
From the digital signage experts at Apollo Display Technologies, here are a few reasons to add digital signage to your retail storefront:
Drive Traffic
Getting new customers to enter your store is more challenging than ever, but there's a solution that can greatly help. Not only can digital signage capture shoppers' interest, but it can also lead to the increased time spent in your store. Keeping a fresh mix of content can help keep customers returning as well. With creative, exciting, and beautiful digital signage, people passing by will be intrigued and drawn to see what your business has to offer.
Advertise
Digital signage gives your business the chance to tell the customers what they want to hear and you the opportunity to advertise the latest updates: an awesome sale, new products, upcoming events, the latest trends, and so much more. You can take the information you want customers to know and bring it directly to them in a creative way.
Personalized Experience
One of the main reasons customers will love your new digital signage is the personalized experience it offers. Try utilizing engaging content, touch screens, and make your display interactive so shoppers can curate their own experience.
Boost Sales
At the end of the day, the ultimate goal of any business is to make money, and for a retail store, that means maximizing sales. Because digital screens increase customers' time in the store, provide entertainment, and give more context to products and deals, they can directly increase purchases. Strategically placing digital signs and taking the time to create quality graphics and imagery can be incredibly beneficial for the bottom line.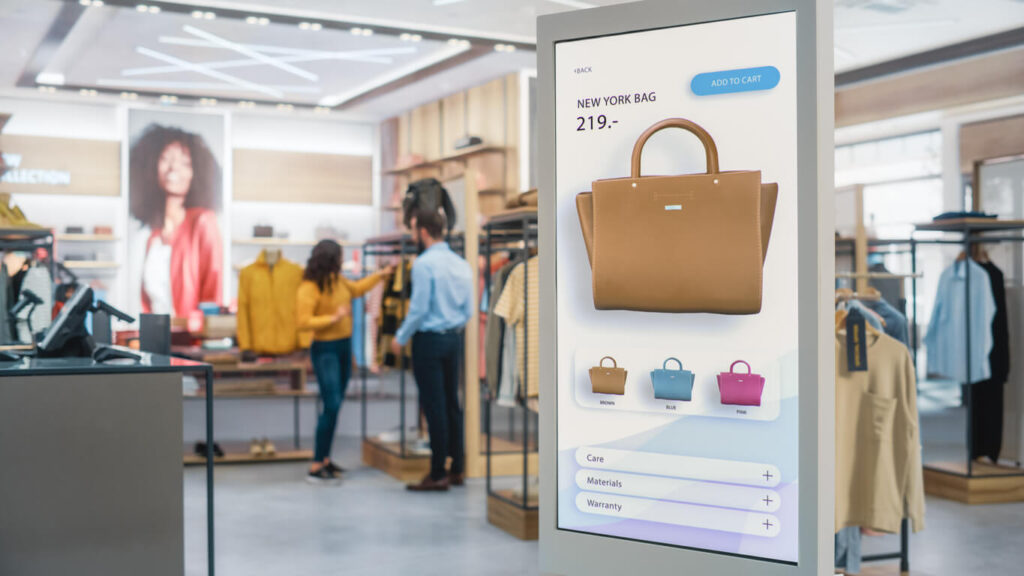 Contact Us Today to Learn More About Our Custom Digital Screen Solutions!
As the global leader in optical bonding, Apollo Display Technologies supports you in all project phases – from the construction of the metal housing and procurement of specific parts to the in-house development of controller boards and touchscreen integration. In need of a product, part, or have a project in mind? Contact us today at (631) 580-4360 or click here for more information.
---
---
Sign up to our monthly newsletter to keep up to date with all the latest product news, industry updates and new developments.
---